12/12/17 - Parents and Carers: Another morning of shovelling and gritting, along with patchy sun, has made a difference! We will open tomorrow with the following amendments to the normal school day:
Please drop off any time from 8:30am to 9:15am; allowing for a staggered start to the day. There will be a 'drop and go' system in the morning - staff will meet your child from the car park to enable a constant flow of traffic through the one-way system. Please drive slowly!
No after school clubs provision will be available in order to allow all school users to leave the site in daylight where possible. Again, to prevent the car park from becoming gridlocked, there will be a staggered end to the day. Pupils in Yew Tree Class and Elm Tree Class should be collected at 3:10pm (older siblings will be free to depart with them at this time). Children in Ash and Oak - with no younger siblings - will be leaving at 3:30pm as usual. Please aim to arrive just before your allocated pick up time.
Please ensure that all children have two or three pairs of spare socks in school and that they have access to wellies or boots (If they are at school already, they are likely to be under snow, cold and wet!).
Please note, Christmas dinner will now take place on Friday.
We appreciate your support and efforts at this time. Whilst safety will remain paramount, we're keen to enjoy the remainder of this term together and look forward to welcoming you back tomorrow (Wednesday).
Mr. J. Newton
Welcome to Barrow 1618 Church of England Primary Free School
Barrow 1618 Church of England Primary Free School is genuinely a community in action: a small school making a big difference. Welcome to our website; I hope you will find it interesting and informative. If you have any questions that aren't answered here, please do contact us directly and we'll be happy to help.
Our school was opened in September 2012, under the Free School legislation and occupies the site of one of Shropshire's oldest known schools, founded in 1618 for the local working boys of the area.
Today, our school maintains that rich, historic heritage, whilst blending state-of-the-art modern facilities and breathtaking, rural surroundings. It is free to attend and caters for pupils from Reception to Year 6.
Our unique, innovative curriculum centres on learning opportunities presented by the natural environment and learning through 'hands-on' experience. We champion the highest academic standards and progress, whilst recognising that every child will have strengths, interests and talents in different areas. We will look for, identify, fulfil and extend our children's potential, wherever that lies, to provide an educational experience they'll remember for a lifetime.
We believe that our school and its community can make a difference. Fundamental to our Christian Values is the role of service in our wider community and our children learn from a young age that they have an important and powerful responsibility. The 'Barrow Values' provide a nurturing, positive framework in which to develop independence, tolerance, enterprise, imagination and resilience: skills for life.
Our site also hosts the wonderful 'Barrow Village Preschool', which caters early years provision for children from 2 years old. Please visit their website by clicking here.
In 2018, our school marks a milestone: 400 years since a school in Barrow first opened its doors to the local community. Now, as then, we have much to be proud of - we are a thriving, creative, diverse and supportive school in which every unique talent and interest can find a space to blossom. Our highly skilled team of professionals are passionate about the future of our school and its pupils and we very much look forward to sharing our school with you.
Mr John Newton
Head Teacher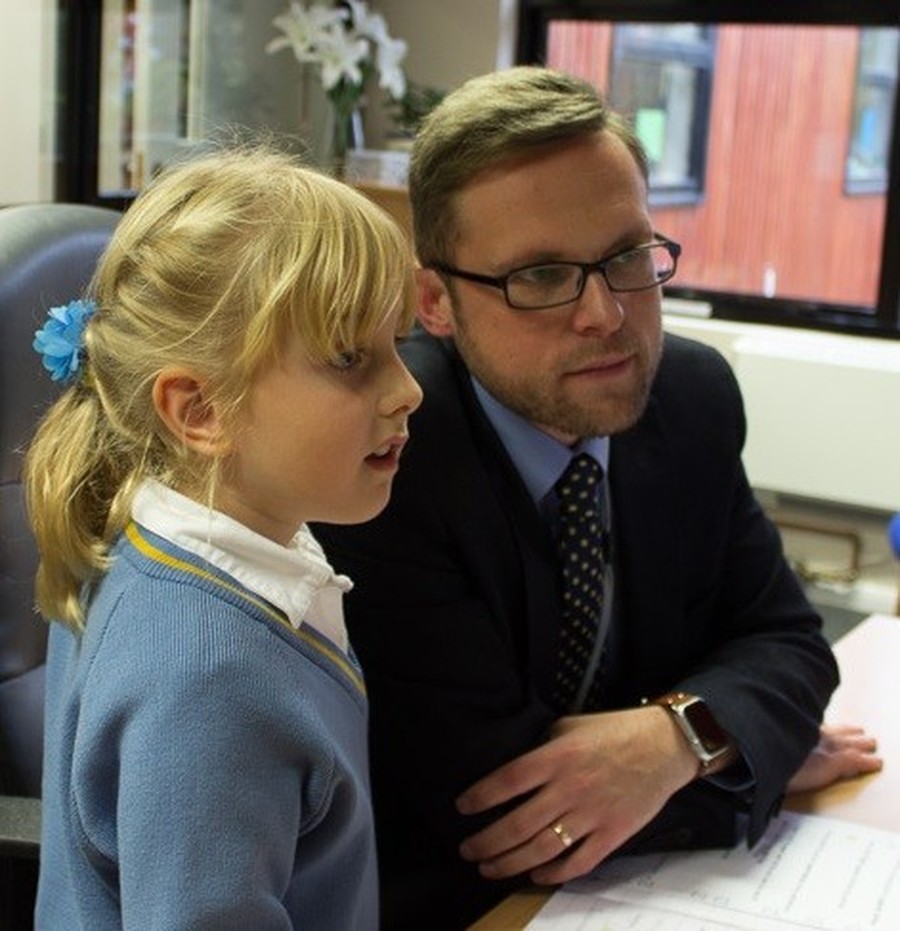 Please click HERE to view the school's 'Outstanding' OFSTED Inspection Report (June 2016)
Please click HERE to view the school's 'Outstanding' SIAMS Inspection Report (October 2016)
Twitter Feed

Barrow 1618 @Barrow1618
15 Dec Have fun down under Mr Morris. #BarrowLegend! https://t.co/QV7CuDHHDX
15 Dec The scene is set for #ChristmasDinner2017 Huge thanks to Emma and Sarah for cooking and to Mrs Daciuk for the gorge… https://t.co/nXWZCcEL2N
14 Dec Mrs Hark on stage performing the 'Walk of Death'! Oh yes she was! https://t.co/Qj6MBbX9GM
12 Dec Parents and Carers - we will be open tomorrow with some alterations to 'normal service'. Please visit the school's… https://t.co/mDDwaY8b4f
11 Dec @ShropCouncil @Turner4Wenlock @BBCShropshire @telfordlive https://t.co/yDngYIztnb